Uli Stein Motorbike picture page
---
Here are some nice pictures from Uli Stein. Enjoy them. To get a big one click on the image. I have tried to translate the german words to English, hopefully this was made understandable.
---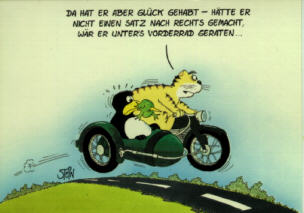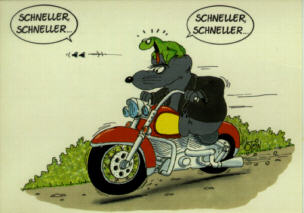 The frog was lucky.
FASTER, FASTER FASTER, FASTER
If he hadn't jumped to the right,
he would have gone under the wheel.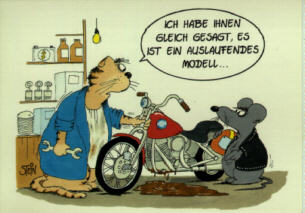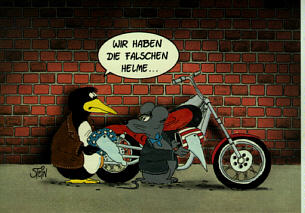 II told you at the beginning that it's a run-out model
We've got the wrong helmets...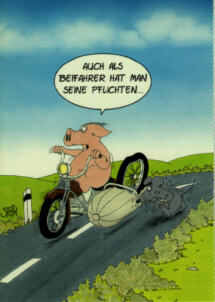 A pillion too has duties
---

And back to the main selection !!!
---
Any comments or suggestions ?

Mail to me !
If you easily want to tell me something
---
---
Last updated 05.09.2001 23:43
---